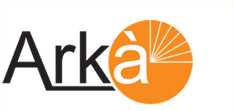 About us
Arkà, which means God Sun in Sanskrit, is source of light, energy and life on the face of Earth. It has help life to conceive and grow sustainably for thousands of years and will continue to do so for many more years to come. It is a only sustainable source of existence for the mankind for many generations to come.
During last few centuries as the words population saw exponential growth and improvement in the standard of life the demand for energy has gone up multifold. Man came out of most sustainable lively hood from caves to most energy guzzling dwellings and fuel consuming factories. This puts up pressure on the energy infrastructure of mother earth and higher dependency on fossil fuels.
The depleting sources of fossil fuels has tumbled economical as well as ecological balance of this beautiful planet Earth and the Low Carbon Economy is slowly taking over and will help survive the mankind for few years more.
Arkà Clean Technologies LLP founders strongly believe on sustainability and committed to help the society to go GRENN by achieving more and more energy efficiency and by building more sustainable power generating alternatives in best of its capacities.
Mission - We adopt most innovative and techno-commercial viable products which will help client to save by adopting world call products and integrating them for client which will help them to minimize dependency on fossil fuel and reduce their carbon foot print.
Vision
Our vision is to spearhead the movement for building Clean, Green and Sustainable society and prove to be a real trustee of the natural wealth borrowed from next generation.
Values
Committed to promises made to all stake holders of business
Encourage reduce, recycle and energy conservation
Strong sense of giving back to society
What we do
Arkà Clean Technologies LLP is a budding system integrator which combines innovative and technically advanced technologies which help the client to save power as well as use of fossil fuel with no compromise on their business process. Arkà also adopts most modern technologies and products which generates power by sustainable technologies.
We at Arkà strongly believe that the best way to make any alternate technology viable is by challenging the orthodoxy beliefs which are hearting energy scenario across industries and reducing the connected loads.
This reflects well in our solution portfolio which comprises of technologies for reduction of lighting load, reduction of head gain of the building envelop thus reduce load on cooling systems and then connect these lesser loads by solar power.
We at ACT work with the client as partner and help them to understand their existing scenario of energy usage , air quality and dependency fossil fuel based power sources. The relevant data is captured by conducting in premise audits and the findings along with most appropriate solution along with their commercial implications are shared with client. This helps the client to have a road map for the capital investments in sync with the business.
To know more do call us or write us at sales@arkatechnologies.in