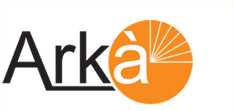 Arka Two Stage Air Conditioner
Arka Two Stage AC is game changing product line from the energy efficient air conditioning portfolio which will be first of its kind Hybrid Air Conditioners in Indian market build with air to air heat recovery with R718 refrigerant.
The distinctive advantages of Arka Two Stage AC includes lowest power consumption in category, Low power consumption air conditioner alternative against conventional technology, fresh air integration for better IAQ and guaranteed ROI
Arka foresee to package these Two Stage AC s with more sustainable thermal chillers which would make it most energy efficient AC on the face of the earth. This product is getting developed in our labs at present and would be commercially launched near future. This will be the GREENEST AC which will make use of multiple 'natural refrigerants'.