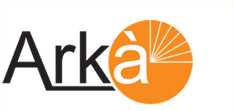 Solar PV power plants
Electricity is major form of energy used world over and dependency on electrical power is rising by every passing day. In India, more than 62% of the electricity is generated using coal and this is major reason of concern. Coal based thermal plants lead to huge carbon emission, lot of water consumption, add to the soil pollution adding to carbon foot print of our country.
Power generation using solar energy is most potential and sustainable alternative for this challenge. Arka Clean Technologies expertise in design as well as EPC contracting of Solar PV power plants staring from for 1KWp. The Solar PV plants are used for captive consumption and are mostly installed on roof of the building or in open spaces within premise.
Large scale power plants generating MW of electricity is reality today and Arka Clean Technologies is happy to assist corporates to design, build and operate grid connect MW scale power plants.
Roof top power plants
Solar power plant – MW


Arka Technologies is a top Solar PV power plant supplier/dealer in Pune-Maharashtra.