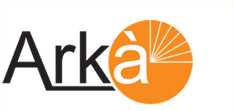 Indoor Air Quality Audit Services
Indoor levels of air pollutants can be 2-5 times higher, and occasionally 100 times higher, than outdoor levels. The indoor air quality of air-conditioned offices is a subject of public health importance because most of us spend a substantial amount of time in such premises. Good indoor air quality is an important component of a healthy indoor environment, which contributes to productivity, comfort, and a sense of health and well-being at the workplace. Poor indoor air quality causes sick building syndrome and building-related illness which affect the health and well-being of occupants, and contributes to productivity loss and absenteeism at work.
We conduct audit of commercial and office buildings to discover levels of VOC, CO2 and other polluting components in the air and build a report highlighting solutions to reduce them to appropriate levels by adopting most appropriate solutions.
ACT team make use of state of the art sensors and reporting software to identify pollution levels in the specified building / office premise by conducting walk through audit of the space and by capturing data of pollution causing substances in various part of the building.

Energy audit services in Pune-India from Arka Clean Technologies LLP.