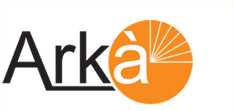 Arka Two Stage IDEC
Arka Two stage IDEC systems are potential replacement to conventional air washer and air cooler systems with up to 40% savings in power as well as water consumptions. Designed around Air to air heat exchanger for pre cooling the air these systems at their best can offer cooling at as low as 300 W/ Ton which is most energy efficient air conditioner alternative.
Arka Two Stage IDEC are available from 10000 CFM onward with standatrd AHU construction suitable for indoor or out door duty with option of belt driven or direct driven fans.
While the First stage cools the air sensibly, second stage does adiabatic cooling which results in supply air temperature lower than ambient WB. This effectively reduces iar quantities for given heat load in the space and lower operational cost.
Applications
Large Industrial buildings
Manufacturing facilities
Large Electrical rooms
Paint Booths
Printing presses
Large Warehouses
Industrial kitchens
Educational as well as Public buildings
Community halls, function halls
Religious buildings, prayer halls and meditation centers