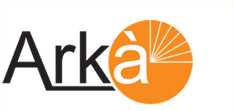 Energy Audit Services
Energy is a key factor in deciding the product cost at micro level as well as in dictating the inflation and the debt burden at the macro level. Energy cost is a significant factor in economic activity at par with factors of production like capital, land and labor. The imperatives of an energy shortage situation calls for energy conservation measure, which essentially mean using less energy for the same level of activity. Energy Audit attempts to balance the total energy inputs with its use and serves to identify all the energy streams in the systems and quantifies energy usage's according to its discrete function. Energy Audit helps in energy cost optimization, pollution control, safety aspects and suggests the methods to improve the operating & maintenance practices of the system. It is instrumental in coping with the situation of variation in energy cost availability, reliability of energy supply, decision on appropriate energy mix, decision on using improved energy conservation equipment's. instrumentation's and technology.
Objectives of Energy Audit
Identifying the quality and cost of various energy inputs.
Assessing present pattern of energy consumption in different cost centers of operations.
Relating energy inputs and production output.
Identifying potential areas of thermal and electrical energy economy.
Highlighting wastage's in major areas.
Fixing of energy saving potential targets for individual cost centers.
Implementation of measures for energy conservation & realization of savings.

Energy audit services in Pune-India from Arka Clean Technologies LLP.