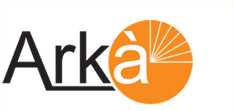 Solar Water Heater/Solar water heating systems
Mother earth is blessed with abundant solar energy as many parts of the world enjoy bright sun shine throughout the year. This energy can be used for many domestic as well as industrial applications. One of the major use of this sustainable and free energy is for water heating. Solar based water heating systems for bathing purpose used at domestic as well as hospitality properties reduce power consumption.
Manufacturing industry, process industries and many other industrial establishments consume lot of fuel for water heating as well as other process heating applications. Solar energy can be captures and a high temperature heating source.
---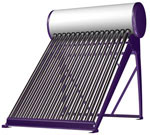 Solar Water heating
Specifications
• Domestic & commercial water heating
• 150 LPD onward

---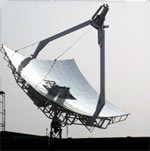 Solar concentrator for process heating
Specifications
• Multiple applications in diverse sectors
• Steam generation for Cooking, boiler re feed, sterilization and FO heating
• Hot water for process, washing, dying
• Hot air applications in food drying, pharma and many more.


Arka Technologies is a top water heater supplier/dealer in Pune-Maharashtra.